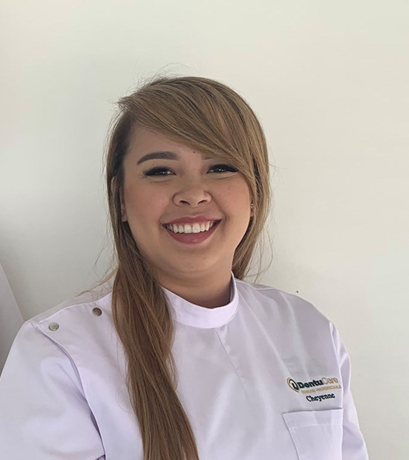 Cheyenne (BDPros. Qld.) is registered as a Dental Prosthetist (Dental Practitioner) with the Dental Board of Australia and has a Bachelor of Dental Prosthetics Degree from TAFE Queensland.
She is a member of the Australian Dental Prosthetists Association,  and has been a valued member of the DentuCare Denture Professionals team since 2014as a receptionist/assistant then dental prosthetist since 2018 and understands the DentuCare philosophy of aiming to be the best.
After years of observing and assisting, she saw how rewarding it can be to provide patients with care and help improve their quality of life by improving their dental appearance.
Cheyenne later went on to graduate in 2018 as a Dental Prosthetist.
She is a friendly and caring person in nature,  she works together with our team to ensure that we provide our patients with the best possible treatment option to suit their expectations.
Cheyenne participates in regular study groups, seminars and conferences to ensure she is aware of the latest and best techniques, materials and procedures.