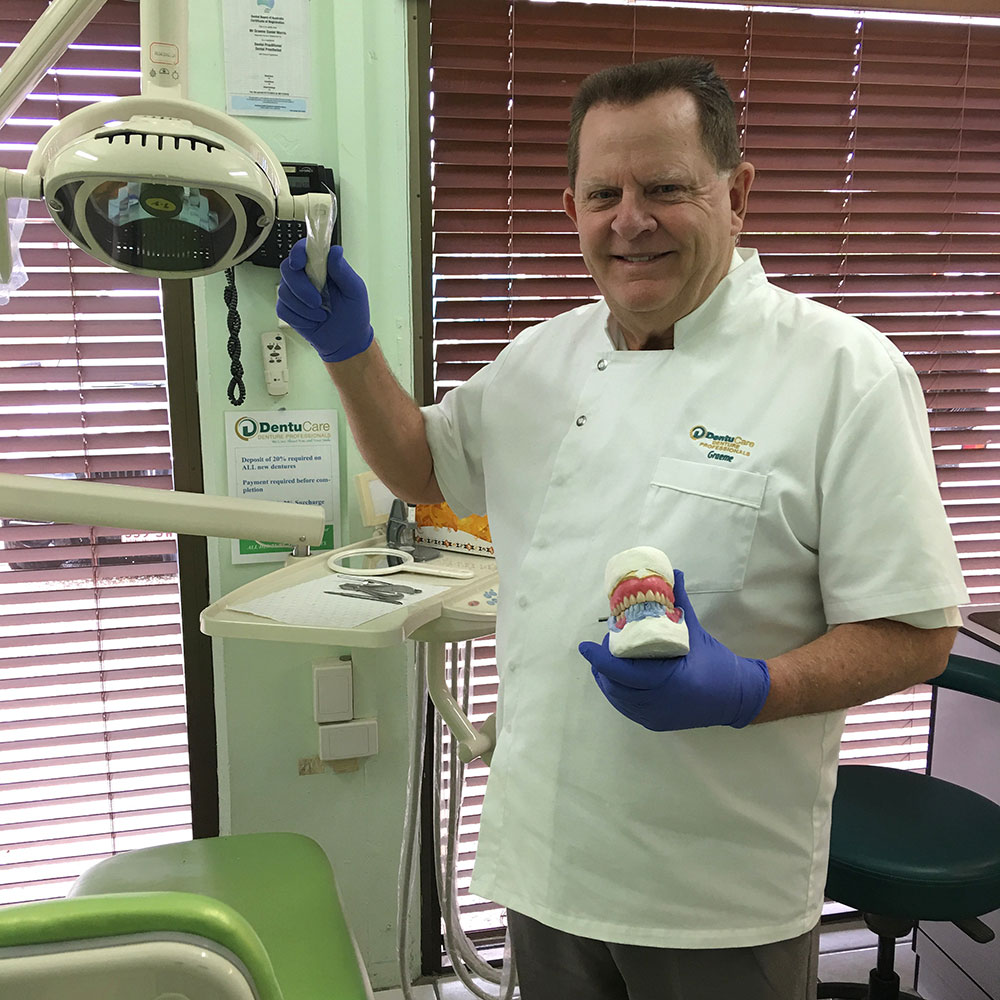 Graeme (BDPros, CDT)  is a registered Dental Prosthetist (Dental Practitioner) with the Dental Board of Australia and a certified Dental Technician in Queensland, Australia. He has also completed an Implant Overdenture course from Randwick TAFE as well as other health related courses and First Aid.
He was also a past president of the Australian Dental Prosthetists Association, Qld.  and was on the executive of that association for most of his professional career.
Graeme has lived in the Beenleigh district for the past 40 years serving the denture needs of Logan City residents since 1992.  He was also a past president of the Jacobs Well and Districts Progress Association. Graeme has written everything you read on this website. He knows there will be many peers and others, with far more knowledge, who read and assess this site. While constructive feedback is always welcome, it is understood that some of these beliefs are not in accordance with yours. What is written here has worked for the author and is based upon his more than 40 years' experience in the dental profession.
Graeme has a thirst and a passion for knowledge and as well as undertaking regular seminars and study groups, he recently completed the Bachelor of Dental Prosthetic's Degree from TAFE Queensland.